Sundog Theatre offers stimulating arts-in-education programs in theatre, music, dance, and visual arts for classes in Kindergarten through high school.
Sundog's arts programs are designed to enhance classroom lessons, helping make learning come alive. All programs follow NY State Learning Standards and NYC Blueprints for the Arts strands. In-school, after school, and summer programs are taught by master teaching artists who are professionals in their fields.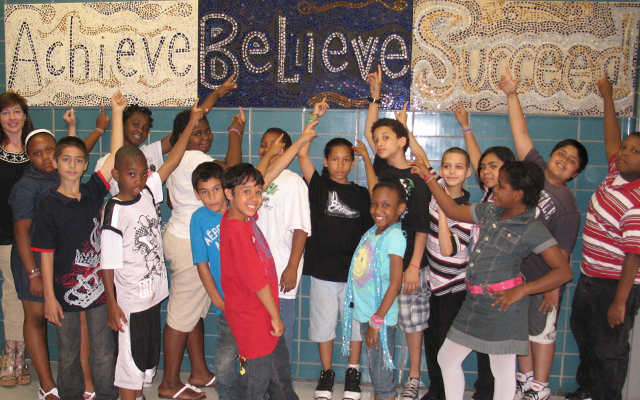 We work with general education, 12:1, ICT, IEP, ELL, special education, and gifted students. Programs enhance educational material by helping encourage cognitive thinking, creativity, and innovation as well as promoting physical exercise, teamwork, and enhanced imagination.
Sundog Theatre is a NYC-DOE approved contracted vendor with a wide variety of qualified master teaching artists implementing programs in all disciplines. We believe in education that lasts long beyond testing. Sundog's innovative programs include:
In-school, after school, and summer programs
Kindergarten through 12th grade
Customized, flexible programs to fit school population and need
Professional, master teaching artists
Monthly to full-year residencies
Professional development for teachers
NY State Learning Standards
NYC Blueprint Strands

And Sundog Theatre is an NYC-DOE approved contracted vendor