Theatre in the classroom supplements core subjects and literacy. For example, Sundog's "Journey through Time" program helps students re-enact the lives of historic characters and moments from history, which helps social studies come to life. In other residencies, students learn how to put on a theatrical production during or after school.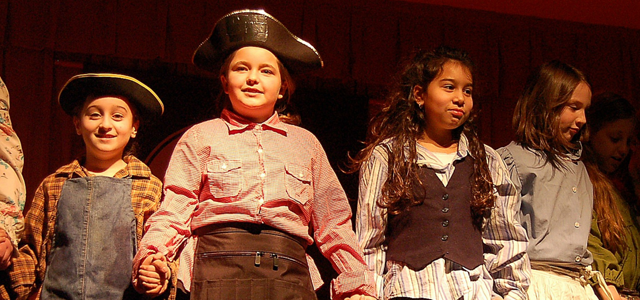 Students retain a deeper understanding of the course material as they become presidents, soldiers, slaves, Greek gods, explorers, Native Americans, colonials, and more.
Students make intellectual as well as emotional connections with educational material – for learning that lasts long beyond testing.
Programs include:
Theatre Academy
Journey Through Time
3D Literacy
Folk Tales / Fairy Tales
Short Shakespeare