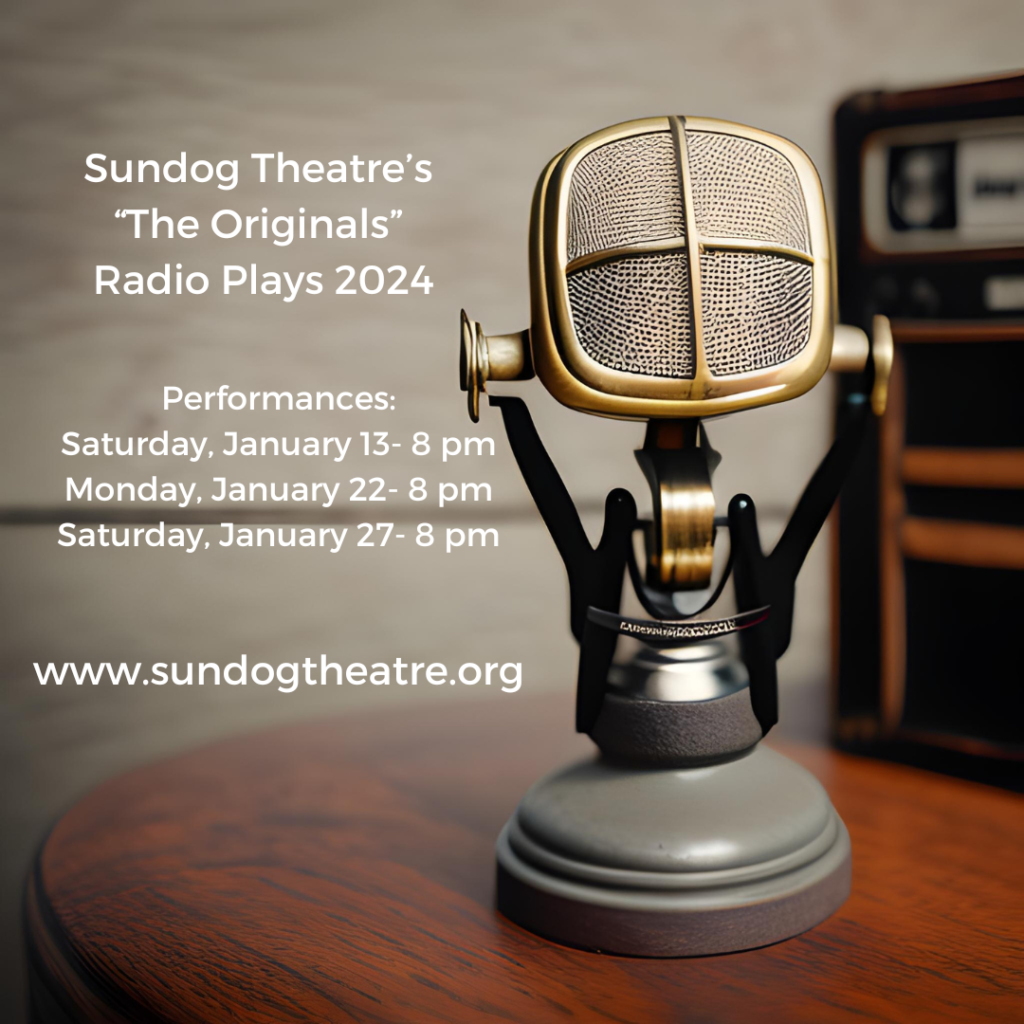 Sundog Theatre's longtime series "The Originals" will take place on MakerPark Radio's internet-based station in NYC. Sundog is seeking plays that actors will read, broadcast live on the web, and be heard throughout NYC, the US, and worldwide in January 2024.
Performances to take place on:
Saturday, January 13- 8:00 pm
Monday, January 22- 8:00 pm
Saturday, January 27- 8:00 pm
Producers: Victoria Colella and Susan Fenley
Guidelines:
— Original dramas or comedies – no more than 5 characters.
— Like true radio plays, sound effects should be written into the script to set the scenes.
A Foley operator will create the effects.
— Plays should not rely on visuals to tell a story and set the mood, only words/music/sound.
— Ideal running time: 45-60 minutes.
— Exhibit care with any sexual/violent situations. We cater to a broad audience and families.
— Sundog will pay a remuneration of $150 for each play that is used.
— No fee to submit.
Mail (easier on the eyes and no potential virus issues) submissions to:
Sundog Theatre
Radio Plays
PO Box 183
Staten Island, NY 10301
Postmark deadline: December 8 – no fee to submit. Submissions – the sooner the better.
Questions: info (at) sundogtheatre.org
---