---
Written by
Joseph Smith
---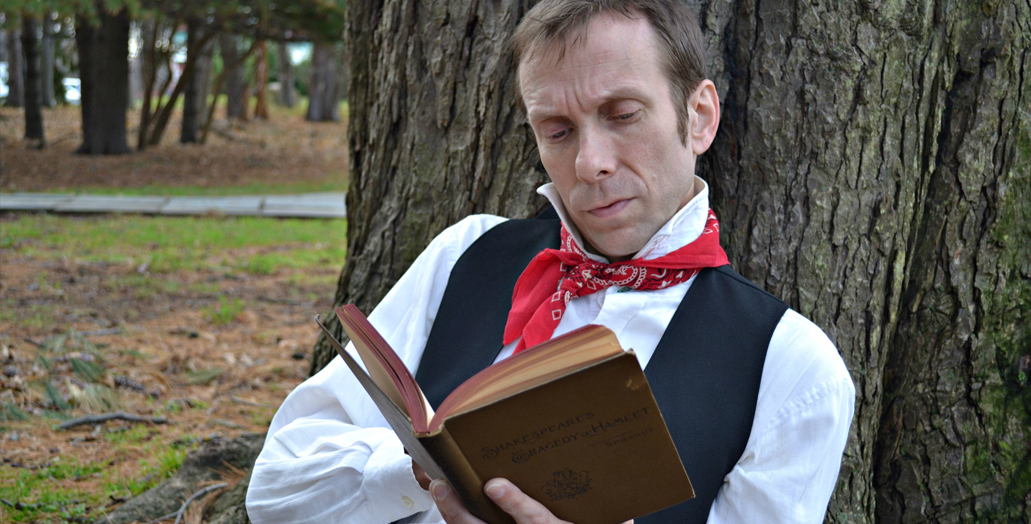 ---
Running Time:
45 minutes.
---
This show is available:
Virtually
---
Appropriate for ages 6 - adult
---
Study Guide Not Provided
---
To book
Young Abe
:
Email us at info@sundogtheatre.org or Call (718) 816-5453
---
Description
Abraham Lincoln…now he belongs to all ages! Young Abe "comes back" at the age of 19 and shares his story of overcoming challenges from childhood through his presidency. This journey through time teaches students about taking responsibility, honesty, and showing that one person, no matter what his/her background, can make a positive difference in the world and the community.
Joseph Smith: researches, writes, and performs living history portrayals and has been acting throughout New York City since 1995.  His roles have ranged from John Merrick in "The Elephant Man", multiple roles in "Jacob Marley's Christmas Carol" and "The Laramie Project", title roles in "The Elves and the Shoemaker" and "The Selfish Giant", to Virgil in "Dante's Inferno".
"My mission is to create excitement and curiosity about history by giving voice to stories that celebrate the human spirit."  -Joseph Smith
To book head to the appropriate google form link below: 
Booking Form for Senior Centers and Other Organizations
---