*In-Person and Remote programming for Dance Residencies is available!*
Dance programs provide dance, movement, yoga, and exercise programs for Pre K-12 students. Movement develops timing, balance, and coordination while providing exercise and physical development. These opportunities for students are not only fun but vital for physical health. Through various dance forms, Sundog teaches students about their own and other cultures.  Familiarity with different cultural forms at early ages helps children appreciate the many artistic contributions of other countries. The art of dance is powerful. It transcends words and gives students a creative outlet for conveying ideas and emotions, making it a universal form of communication.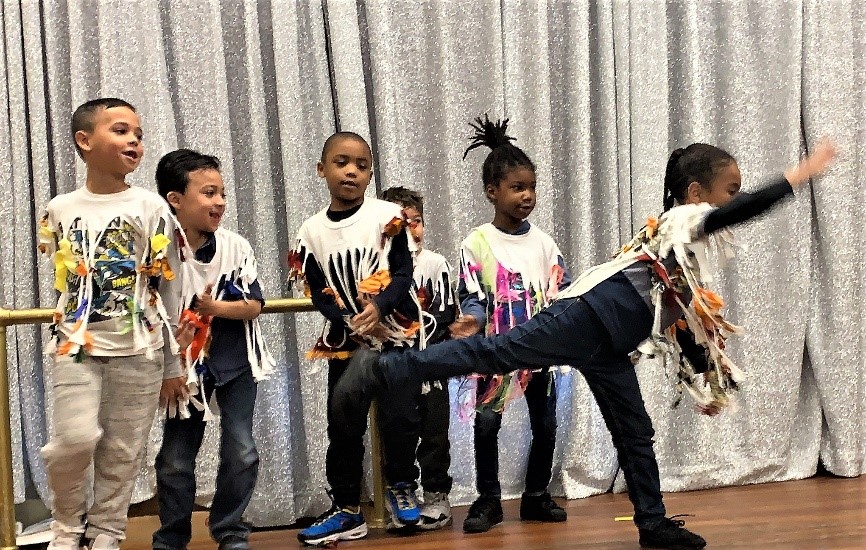 Ballroom: Precision, poise, and self control are foundations of our ballroom dancing residencies. From waltz to tango to salsa, students learn specificity of steps that classify these timeless dances while also understanding the mechanics and fineness of their own body movements. Our masterful dance/movement instructors will have your class ready to impress. Grades 5 – 12.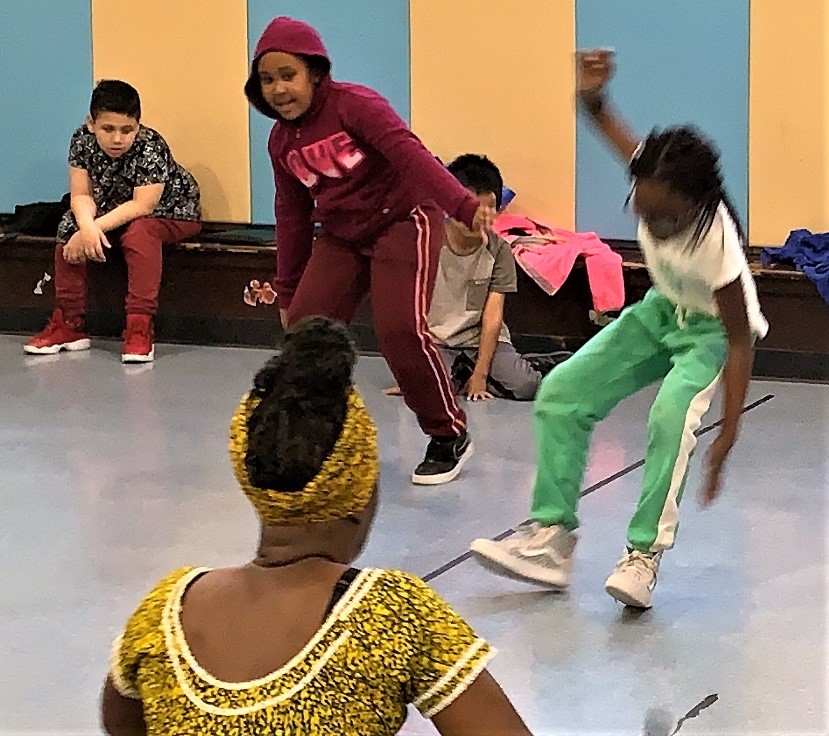 Step: Synchronization, awareness, and control are only some of the skills needed to learn and perform one of the fastest spreading dance styles of modern day. Step dancing combines elements of ritual African dance with the precision and staccato type movements. Through these techniques, students learn the value of their part in creating a larger dance piece and the coordination it takes to move as one. Our step dance teaching artists will  coach your young people to learn and produce sharp, stylized movements that challenge their team work. Grades 3 – 12.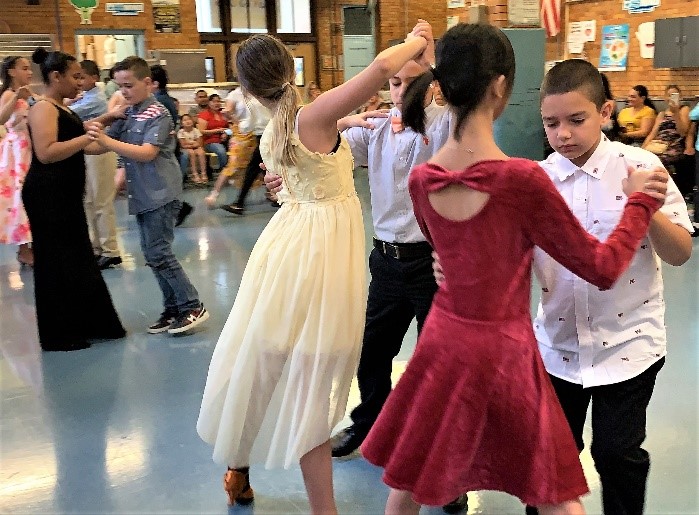 Hip Hop: Dancing is a great form of exercise, and hip-hop has been proven to have more health benefits than any other form of dance by working muscles, and testing coordination and balance. Students will learn how to "pop" and "lock" to their favorite music and artists as they get a cardio experience better than gym class. Our hip-hop dance artists will instantly have students on their feet in this exciting and exhilarating style of dance…it's so much fun, YOU may find yourself dancing along. Grades 3 – 12
Dancing Feet – World culture is something we experience physically, whether it is through language, movement, or traditions. Through movement and culturally responsive teaching practice, students will experience the flair and flavor that is unique to a specific culture's style of movement, culminating in a choreographed, final sharing of learning. Students move along with a dance-based teaching artist, as they are led through an exciting and interactive adventure into cultural dance. Adaptable for all grade levels. Adaptable for grades 2 – 12.