*In-Person and Remote programming for Music Residencies is available!*
Music is a universal language that enhances cognitive thinking while communicating ideas and emotions. As an expression of cultures throughout history, music enhances community between students.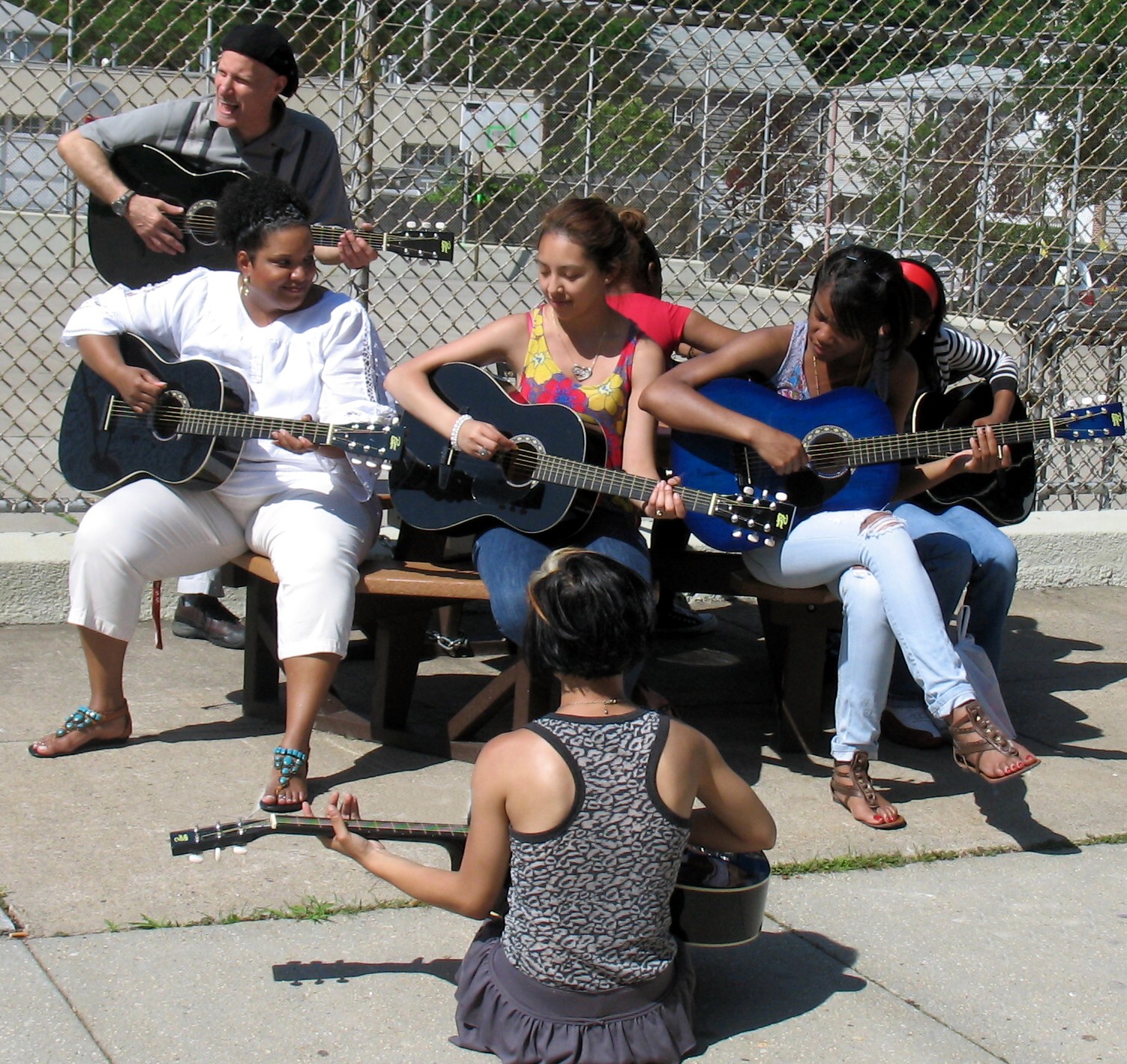 Programs that integrate music are known to increase language development and social skills, while relieving the stress of everyday life and bringing joy into the classroom.
Programs include:
Sing Your Heart Out– Music is so much more than words and a tune–it is human instinct and a form of communication to sing and express ourselves! Students learn to sing as a group by understanding rhythm, tempo, pitch, volume, harmony, and more, as they prepare for a culminating vocal performance showcasing their development as music artists. Guided by a master teaching artist, students will build a foundation for musical education. Adaptable for all grade levels.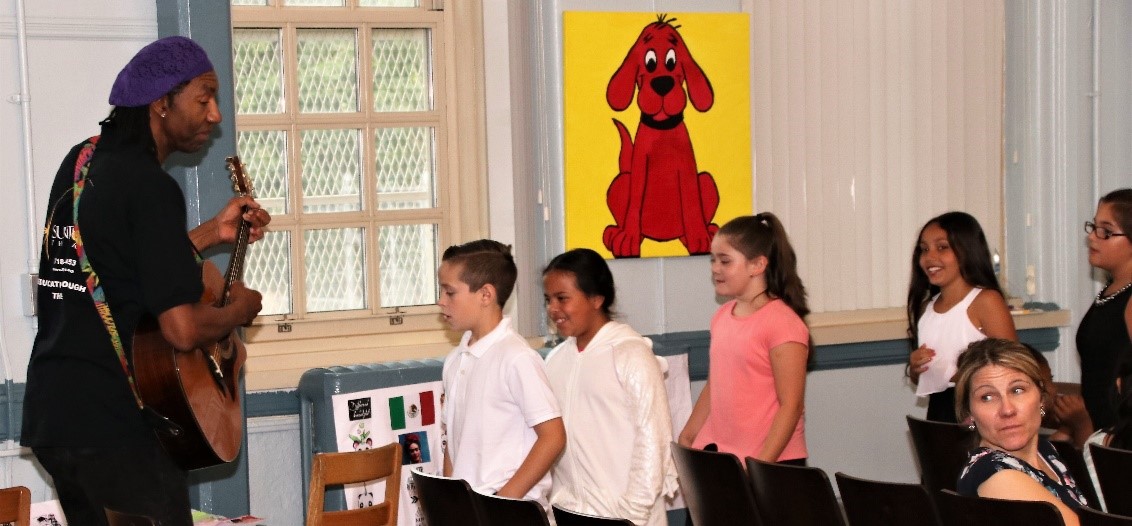 Drumming-Listening and dexterity skills are vital to children's development throughout their educational journey- so why not make it fun? Students will experience joy in one of our fast paced and energetic drumming residencies while they learn to listen to the beat, keep a rhythm with their peers and play along with various songs from popular to cultural. Led by one of our musical teaching artists, participants will exercise and sharpen their everyday competencies. Adaptable for grades 3 – 12.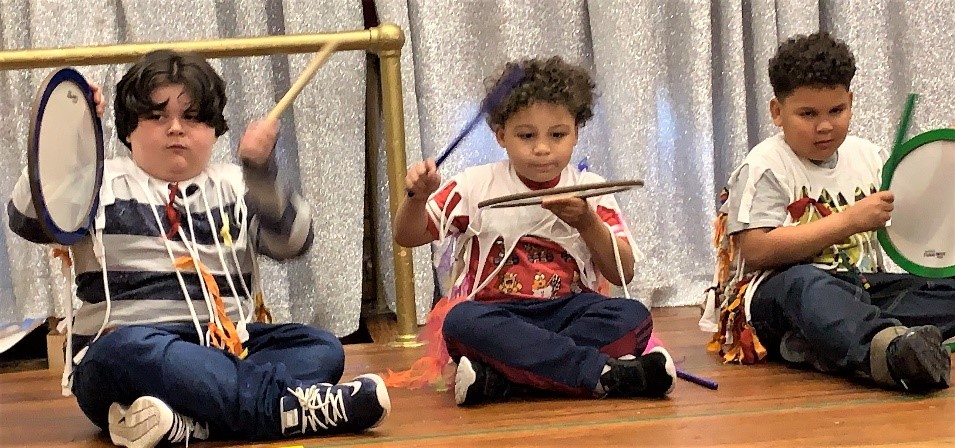 Soundtrack of Life– Young people have opinions and ideas about what is happening in our world. Just as professional artists inspire others through their concepts, Soundtrack of Life gives students a platform to do just that. In this carefully crafted residency, students channel their inner artist to express thoughts and feelings on culture, community, and the world around them. Guided by a trained musician/recording engineer and an award-winning poet, students are taught to create their own music and spoken word in response to the world they see today and what they envision for the future. Appropriate for Grades 6-12.