---
Written by
Karlus Trapp
---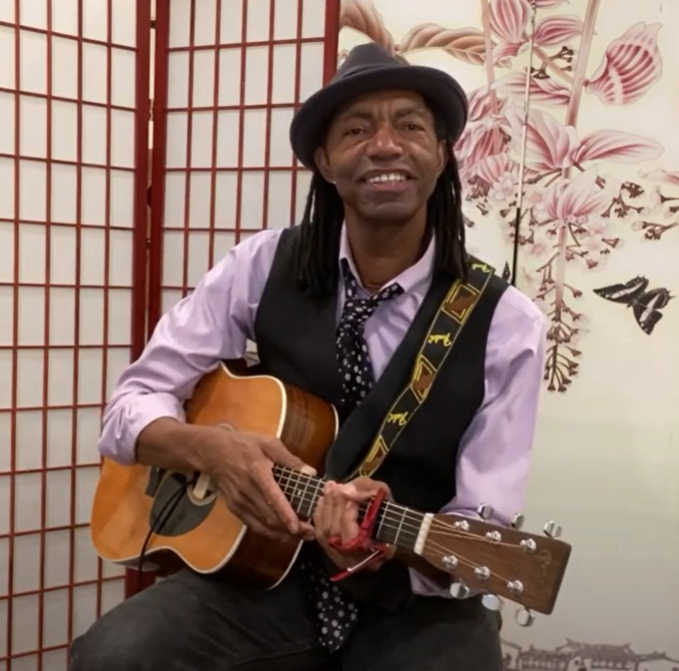 ---
Running Time:
45-60 minutes
---
This show is available:
Virtually
---
Appropriate for ages 5+
---
Study Guide Not Provided
---
To book
The Roots of Black Music in America
:
Email us at info@sundogtheatre.org or Call 718-816-5453
---
Description
Music is a language that students of any age can understand and appreciate. It connects us, elevates our awareness, and deepens our learning beyond reading the words of a text book. Audiences will sing, dance, use percussion, and practice call and response as they journey back in time to learn about and experience the music of the most influential Black musicians in American history. Join musician, producer, arts educator, and NYC performer Karlus Trapp in this one-of-a-kind musical and educational experience you won't soon forget!
I just watched…and you were amazing! Enjoyed it so much! I hated to see it end! Thank you so much for your 'edutainment' and for promoting appreciation of the roots of…what we listen to. – Virtual Audience Member
To book head to the appropriate google form link below: 
Booking Form for Senior Centers and Other Organizations
---
Video Clip
---