Arts-In-Education Specialist and Head of Advisory Council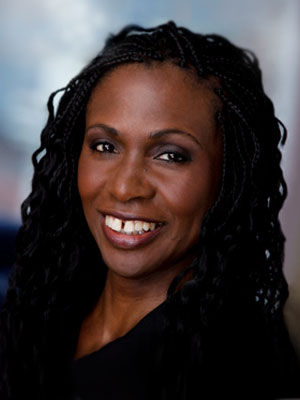 Jeannine Otis has participated in a variety of arts-in education initiatives as a curriculum design consultant, coordinator, and teaching artist. These include: music, music therapy (extensive experience in special education), movement, drama, conflict resolution through drama and mediation, theatre as a tool to address community issues, inter-generational arts programming, creative writing for songwriting and script writing, and relating modern hip-hop culture to topical themes involving positive community awareness and self-expression. She developed and delivers Sundog's "Soundtrack of Life" Program which encourages students – through music and spoken word – to communicate artistically about a variety of issues such as gun violence, the environment, and oppression – to discuss resolutions as they relate to students' lives.
Jeannine has been singing since the early '80's when she toured with such groups as Kool and the Gang and Shirley Allston and the New Shirelles. Among her stage appearances are principal roles in: Steel (Galt McDermot of Hair) by the American Repertory Theater, and Jerusalem (Liz Swados) produced by New York's Public Theater. She also appeared at the Supper Club in Manhattan. She performs classical, pop, jazz, dance, R&B, and gospel music and has sung with Grover Washington, Webster Lewis, and Arthur Prysock.
Featured on two gold records (Dana Dane, Profile) and Reed Seed (Grover Washington, Motown), her single, "Somewhere Over the Rainbow" went to the Top Ten in Germany, Italy, and England.
A graduate of Wellesley College (B.A. in Music and Sociology) and Emerson College (M.A. in Theatre), when Jeannine is not performing or recording, she is Director of Music at Saint Marks Church in New York City.