Published on March 15, 2016 | NY1 | Written by NY1 News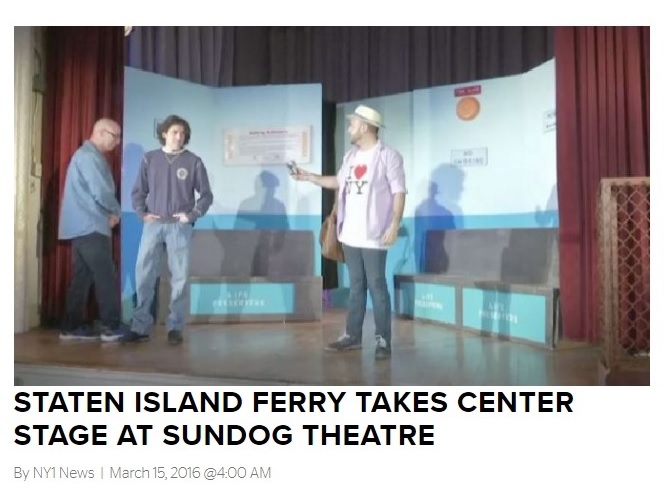 The Sundog Theatre is kicking off a series of plays, where the Staten Island Ferry is the star.
For the 13th year, the Sundog Theatre presents "Scenes from the Staten Island Ferry." More than 100 writers from around the world submitted scripts, but only six made the cut.
The Staten Island stories range from dramas about preserving nature, to comedies about tourists. Each performance will be about life on the historic ferry.
"The Staten Island Ferry is an iconic sort of an institution in NYC it's been going back and forth for decades and we like to present it as a place where anything can happen, which does," said Executive Director Susan Fenley.
"Scenes from the Staten Island Ferry" kicked off Saturday at the New Dorp Moravian Church Theatre, and will run on weekends through March 20.