Published on February 9, 2023 | Broadway World | Written by Chloe Rabinowitz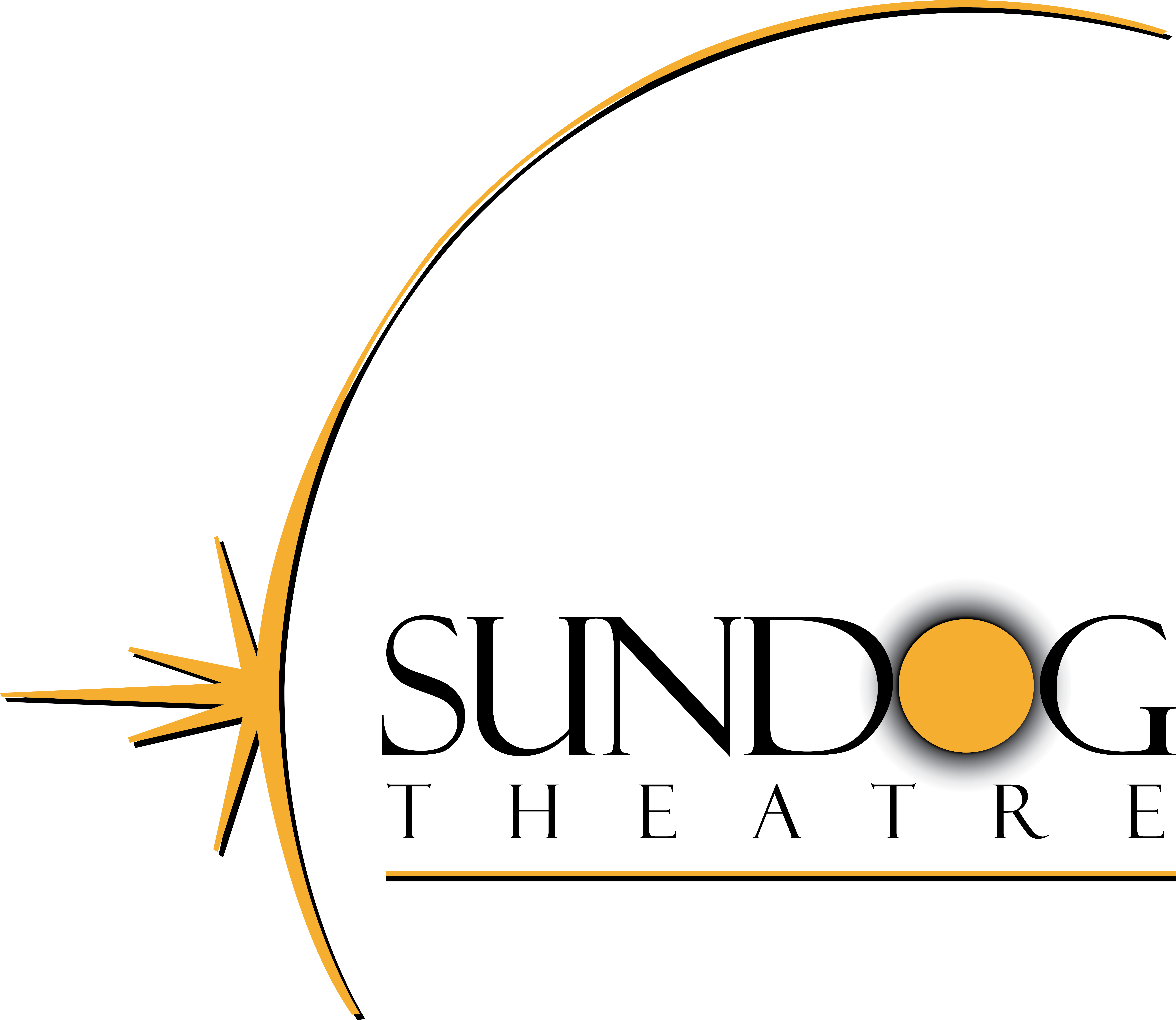 All six brand-new comedies perform each night.
Sundog Theatre has announced its six plays and creative team for Scenes from the Staten Island Ferry 2023, to be presented March 4 – 12 at New Dorp Moravian Church Theatre. All six brand-new comedies perform each night.
Scenes from the Staten Island Ferry is Sundog Theatre's 21st annual presentation of six new, one-act plays about our favorite boats – the Staten Island Ferries. Through the Theatre's annual call for original, never-before-produced plays, playwrights from throughout the US and the world submitted scripts that incorporated this year's theme of 'comedy'. Says Sundog's Executive Director, Susan Fenley, "Everyone has been through a lot during the past few years, and we truly need to laugh–that is why we wanted the
plays to incorporate humor." A group of four readers choose six of the nearly 70 submissions for a financial award and a staged production.
Directors for Scenes from the Staten Island Ferry 2023 are Barbara Brandt, Craig Stoebling, Ken Tirado, Karen O'Donnell, Jenny Kelly, and Kate Durgin. Producer is Susan Fenley, set/stage designer is Stephen Fehr, production stage manager is Margaret Grace, with graphic design by Sam Vega.
Sundog Theatre's Scenes from the Staten Island Ferry 2023 winning selections are the following:
Background by Alice Burke
Ms. Burke was born and raised on Long Island, attended college at SUNY Potsdam, and earned a degree in TV Productions. She worked at CBS in Manhattan, got married and moved out of state. With her three boys now on their own, Alice and her husband moved back to the house in which she was raised. Her brother Scott Mullen, who previously had work produced by Sundog, inspired her to write. Background is Alice's first play.
A Crappy Situation by Michael Busani
Mr. Busani is an NYC-based playwright. He has had pieces performed at various Off-Broadway venues, including SoHo Playhouse and Players Theatre. For the past six years, he has served as artistic director for the Off-Beat Players, a nonprofit theater company for young adults with intellectual disabilities. When not writing, Michael can be found performing comedy at Broadway Comedy Club and the Brooklyn Comedy Collective.
Fairy Tale by William Robert Carey
Since receiving a B.A. from Northwestern University, Mr. Carey has worked as writer, actor, director, and producer. He wrote and directed the film, "Jesus in Cowboy Boots," inspired by his novel of that name. His play about the relationship between a parent and transgender child, Daniel/Danielle, won the 2019 Scribe Play Competition for Playwriting Excellence. Mr. Carey's memoir, "How NOT to Make a Movie: An Independent Filmmaker in Hollywood Hell," was published by McFarland.
Between You and Me and the Staten Island Ferry by Cathleen Freedman
Ms. Freedman is an ambidextrous writer from Houston, Texas. With a double major in Political Science and Film & Television, she graduated summa cum laude from the Honors Program at Fordham University in New York City. She previously graduated from the prestigious High School for the Performing and Visual Arts. Ms. Freedman is a published fiction author and poet whose dramatic work has been read off-off- Broadway, at the Kennedy Center, and internationally.
Ernest and Haley Take the Staten Island Ferry by Barbara Litt
Ms. Litt began writing at Sarah Lawrence, then The Writers Voice, Hunter College. Her plays have been performed in NYC, PA, and Mexico. Ms. Litt is a member of Dramatists Guild, Actors Equity, and SAG-AFTRA, and is also a retired teacher. She follows the wisdom of a former No Carolina State basketball coach: everyday she strives to laugh, think, and have emotions that bring her to tears. She is grateful to have found her ability to write.
Eine Kleine Gigue (A Little Dance) by Carmen Tunis
As a copywriter, blogger or in her marketing career of 30+ years, Ms. Tunis has had many creative writing assignments. She's also been on the reading committee for the New Works Festival in her area. As an actor in theatre and film for over 20 years, she appreciates a good script! EINE KLEINE GIGUE is the third play she has written in 2022. Ms. Tunis' one act, Dad, Dad, was produced at The Long Beach Playhouse in CA, March 2022.
Performances of Scenes from the Staten Island Ferry 2023 are March 4, 5, 10, 11, and 12- Friday and Saturdays at 8pm and Sundays at 3pm at New Dorp Moravian Church Theatre, 2205 Richmond Rd.
Tickets ($18, $20) on sale now. To purchase tickets for live or streaming performances, visit
www.sundogtheatre.org or pay cash at the door. All performances will be ASL interpreted.
ABOUT SUNDOG THEATRE
Formed in 2002, Sundog Theatre has been presenting original and contemporary theatre for 21 years. The arts company is unique on Staten Island in that it has multiple facets: Sundog presents in-school arts programming rooted in theatre, visual arts, dance, music, and literacy to students in kindergarten through high school in dozens of New York City's schools and community-based organizations. In addition, the Theatre offers acting classes year-round for children ages 9 to 17, and it tours educational productions yearly. Among the thought-provoking theatre the company has staged are favorites such as The Fantasticks, Roar of the Greasepaint…, Waiting for Godot, Charlotte's Web, 1984, and A Christmas Carol. Its original productions have included My Mariners, about retired sailors at Snug Harbor on Staten Island; Once Upon a Mime, an original, full-length show without words; If You Could See: The Alice Austen Story, about Staten Island's pioneering photographer; Meucci's Message, about Staten Islander Antonio Meucci's invention of the telephone, and Sundog's signature series — its annual Scenes from the Staten Island Ferry. Opening June 16 at Wagner College's Stage One is an original, commissioned musical about Staten Island titled A-Bridge-d History of Staten Island – A Madcap (mostly) Musical Comedy that Answers All the Questions You Never Asked.
For more information, visit www.SundogTheatre.org or call 718-816-5453.