Published on February 26, 2019 | New Jersey Stage | Written by New Jersey Stage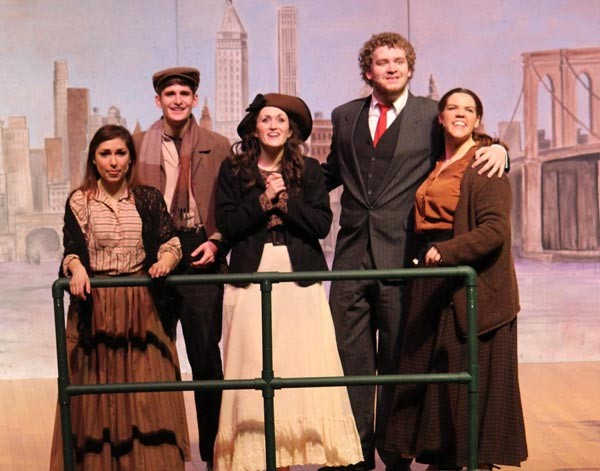 Originally published: 02/22/2019
(NEWTON, NJ) — Ellis Island served as the portal for immigrants coming into the USA from 1892 to 1954. Before its closing, an estimated 12 million people passed through on their way to a new life in America. A one-hour musical entitled Ellis Island: Gateway to a Dream captures the essence of their journey. Geared towards young audiences as well as the entire family, the production will be presented on Thursday, March 21 at 12:30pm at The Newton Theatre. Tickets are $10.
Six professional actors in period costumes weave this intriguing tale with dialogue and songs of their experiences traveling into America. They were filled with hopes and excitement to begin new lives, with some encountering obstacles along the way.
A wonderful supplement to the school curriculum, Ellis Island: Gateway to a Dream artfully tells the story of how our ancestors began to call America their home. Today, many US citizens are descendants of those same immigrants. Because it relates to current as well as past events, the show holds the attention of audiences young and old as they relate to the show's characters. The Newton Theatre is located at 234 Spring Street in Newton, NJ.