Published on September 24, 2020 | SILive | Written by Carol Ann Benanti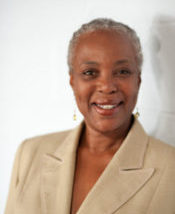 Sundog Theatre welcomes two new members to its board of directors — Lorna Harris and Elissa Ramirez.
The women join Sundog's executive director Susan Fenley, board chair Jason Walters, bank VP Mark Giacalone, writer Marjorie Hack, real estate agency owner Holly Olivier, performer and arts educator Jeannine Otis, community relations specialist Amanda Straniere and architect Pablo Vengoechea.
LORNA HARRIS
A communicator, fundraiser, and strategist, Harris provides solutions that enhance performance, operational and fiscal success for individuals, and organizations. Harris held leadership roles at the Ford Foundation, consulted with the Alliance of New York State Arts Organizations, New York State Council on the Arts, National Endowment of the Arts, National Performance Network, among others. She also worked for the Port Authority of New York and New Jersey in the Office of Business Diversity and Civil Rights, where she created financial opportunities for minority and women-owned businesses. Through her dedication to education and the arts, she helped establish a an arts-based public middle school in New York City, as well as the first social/emotional curriculum K-5 charter school on Staten Island. She also launched fundraising and public relations campaigns specializing in multicultural, multidisciplinary, legacy, and cause-related projects such as the Romare Bearden Homecoming Celebration and the Green Roof at Silver Cup Studios. And she has produced a number of art exhibitions, forums, and events. Harris is currently developing arts-based collaborative immigration and refugee projects in New York City in association with the Mayors' Office of Immigration and the Black Institute. She supports Staten Island-based not-for-profits Honk New York City and the Universal Temple of the Arts to build capacity.
Harris holds a professional Certificate of Leadership from Cornell University School of Labor and is an alumna of Beloit College.
ELISSA RAMIREZ
Ramirez currently works as the development coordinator for On Your Mark, a local not-for-profit that provides services for individuals with intellectual and developmental disabilities. In her role, she coordinates the annual gala, golf outing and other fundraisers. She also conducts research and writes grant applications. Years of wanting to help has led to volunteering with the Staten Island Giving Circle, her becoming a member of Soroptimist International of Staten Island, and now a board member of Sundog Theatre. She also is a member of SIEDC's Young Professionals Group. Prior to entering the not-for-profit world, Ramirez had diverse work experience in graphic design, tech start-up development, real estate administration, and retail management. A native Staten Islander, Ramirez graduated from St. John Villa Academy High School and earned her bachelor's degree in corporate communications from the College of Staten Island.